I missed putting up a 1-year post with an update on my Shoulder Injury Related to Vaccine Administration (SIRVA) because I wanted to use that month to write about talking to doctors about SIRVA. Here we are in January, and today's the 13 month anniversary of my flu shot (12/13/17).
I got a new MRI on 12/18/18, almost exactly one year later, so I have MRIs to compare at 1 month, 6 months, and 1 year. I just saw my orthopedist again and he put his favorite radiologist on the phone to compare my 6 month and 1 year MRIs out loud. I wish I could have recorded it, and I didn't even have time to take notes, because it happened fast. My doctor filled in the radiologist on the history (flu shot) and the radiologist didn't sound surprised or argue back about whether flu shots cause injuries (yay). The radiologist looked at the 6 month MRI and said "mm hmm mm hmm I see the teres minor abnormality right where the bone edema is, uh huh" and then pulled up the 1 year MRI and told us it looks essentially like a healthy shoulder with the bone edema "much diminished". So, great news, basically.
But I was able to get the 1 year MRI in the first place because I'd had a bit of a setback. I was climbing again (very, VERY easy stuff) a few months after surgery, in Fall 2018, 10 months or so after the shot, and I guess I overdid it and something in the shoulder started hurting badly (original level pain) and that lasted about 4-5 weeks. I don't know if I aggravated something new (from sad, weak muscles) or it was related to the original inflammation/rotator cuff tendon damage/bone damage. Because MRI suggests everything is fine in there (PHEW!) the going theory is that I just over-strained it. I took 6 full weeks off and just started easy climbing again (back to the beginning!), and it's going okay.
In the meantime I have been able to ski, although using the ski poles is not easy on the shoulder and it aches afterwards. For me, I've been very lucky and have been able to keep doing sports as long as they don't involve overhead reaching (too bad I'm a climber). Some of you have it much worse, I know, and are prevented from much more (including your jobs). My sympathies are very much with you.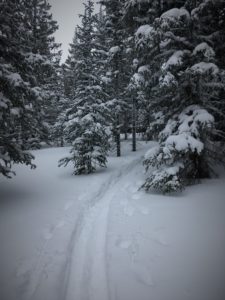 I leave soon for a vacation down south to make up for the one I had to skip after surgery, so if I don't respond to emails or comments for a while, that's why. I'll catch up when I get back.  I hope all of you out there are doing well, improving, and managing to get by all right with your SIRVA injury. Hang in there…you will come out the other side and mostly recover, eventually, I believe.